Traditional High Quality Grooming With A Stylish Touch.
---
We provide finest Grooming services.
CENTRAL Barbershop is located in the most iconic location in Riga, Elizabetes Street. CENTRAL Barbershop is a top scale high class Barbershop in Riga for Modern stylish Men.
With barber shop services including the sharpest men's haircuts, finest wet shaves, and beard trims – using award-winning barber product range, it's an experience that seamlessly blends our history with excellence services from the very best barbers.
Every hair styling at CENTRAL Barber Shop starts with an in-depth consultation to understand your individual style and requirements. This enables our barber to recommend the right cut to suit you.
With our high-class services, we support men in their ambitions and make sure they look sharp. People always judge by how you look, and one of the first things that people notice when they meet you is your hairstyle. Make sure you leave a great first impression!
CENTRAL barbers are known as some of the best barbers in Riga. Our international barber team are trained by world famous barbers and have extensive years of hands-on experience.
We like to consider ourselves as consultants as well as the master barbers.
---
Valerija
Barber
---
Q: Best haircut of all time? A: Short top with faded sides, best one, definitely.
Q: Most important thing in your job? A: Understanding person in my chair, working with request given and creating overall look considering bone structure and face shape.
Q: Favourite band or artist? A: Can't pick one. Justin Timberlake, Drake, Imagine Dragons, The Score, Jah Khalib and many more.
Q: Where you find inspiration? A: Internet, keeping it simple.
Q: Hobby, interests? A: I love listening to music, dancing to the music. Music is my passion.
---
Elina
Barber
---
Q: Best haircut of all time? A: I like to make a crop top with a fade from scratch, but it is best when a haircut is matching with a person's lifestyle and is in harmony with his image.
Q: Most important thing in your job? A: Contact with the client, help him figure out what is close to him and what he likes more, since often when client gets into my chair for the first time, he begins to wonder himself how he would like to see end result. Men very rarely change their style and usually cut their hair the same way for years without changing style. It is important to create a trust with the client and do the job in the best possible way to see him again with us!
Q: Favourite band or artist? A: There are no specific favorite artists, it all depends on the mood and situation.
Q: Where do you find inspiration? A: I get inspiration and recharged from clients, colleagues, social networks and many other ways. I can just see a certain type of man with a high-quality haircut on the street and also get inspired.
Q: Hobby, interests? A: I love to do self-discovery, take photos, cook at home and spend time with my family.
---
Ready to book an appointment?

---
For CENTRAL Barber Shop it is utmost important to ensure that men of any age is satisfied with our exclusive service range.
---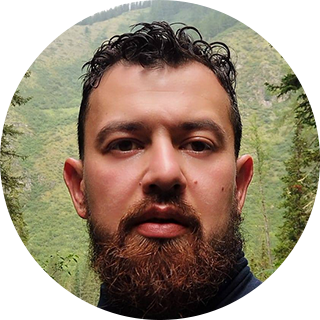 Konstantin Ahmedov CEO, CENTRAL Barber Shop
Recently established, but already recognized as the best Barbershop in town by our customers. We have set the benchmark for the style-conscious gentleman, giving the perfect grooming and SPA treatments to any gent who walks through our doors. And we are the only ones that provide such a wide range of services with such high quality.
Here's how our customers rate us:
Mīļākais barbershops Rīgā. Dodoties turp, nešaubos, ka gala griezums būs ļoti kvalitatīvs! 😍💇‍♂️

Bright, simple place to trim You're precious beard! BarberGirls are nice and welcoming you. Skilled, sensual and girls do care about You're beard.

Excellent. Awesome barber shop, awesome staff. Was even offered a nice coffee :) Great haircut, thank you Ilze!!

Nice place, can deal with long hair which is rare in barber shops!
Come check out yourself. Drink is on us!